Holmes Scholar Program
Yvonne Kibombo Ayesiga - Class of 2021
Doctoral Candidate
"This year has ripped off the bandage on the racial inequality that has long consumed our schools and classrooms. As an educator and first-generation college student, now pursuing a doctorate at the University of Portland, I have been encouraged by the resources and support available to students as they navigate these uncertain times during the pandemic. My hope is to continue engaging and supporting students from low socio-economic, racially and ethnically diverse backgrounds especially those who are first in their family to attend a four-year college. Being a part of the Holmes Scholars' family has offered me extra support and resources through interactions with other racially and ethnically diverse doctoral scholars and educators around the country."
Francisco "Kiko" Garcia - Class of 2021
Doctoral Candidate
"My family showed me the value of education at a very young age. Coming from an immigrant family who has strived to be a meaningful part of its community while growing up in California, here in Oregon I want to do the same. As a nonprofit administrator and educator in the greater Portland area, I want to help communities to be empowered by helping them to create meaning within their own journeys. Educational Leadership and Neuroeducation have helped me to forge an understanding about how we all learn. My main philosophy is that the world outside is the classroom and there are always opportunities to improve upon this classroom through social justice, equity, and recognition that our neurodiversity as well as different abilities are the true path to authentic learning and community-making. "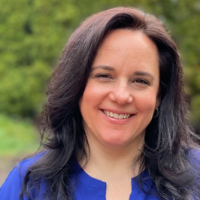 Ana Lia Oliva - Class of 2021
Doctoral Candidate
"As a first generation immigrant, bilingual-bicultural Latina, this past year has presented many opportunities for reflection in the area of social justice, racial equity, and the role of education in the lives of students. These reflections have continued to fuel my purpose driven educational leadership initiatives in K-12 public education systems to promote inclusive culturally and linguistically responsive communities focused on empowerment and belonging. I whole-heartedly believe the hope of the future lies in the promise of education and building a sense of community. I appreciate the opportunity to be part of the Holmes Scholar community to learn and grow as a scholar to contribute to a body of knowledge in the field of education."
The University of Portland is the first higher education institution in the pacific northwest to become a designated American Association of Colleges for Teacher Education (AACTE), National Holmes Scholar program. This represents UP's commitments on recruiting and supporting students who self-identify as racially and ethnically diverse and are pursuing graduate degrees in education.
The University of Portland joins over 40 institutions nationwide as having a Holmes Program. The UP-Holmes Program primary goal is on equity, diversity, and cultural competence in programs of higher education and PK-12 schools.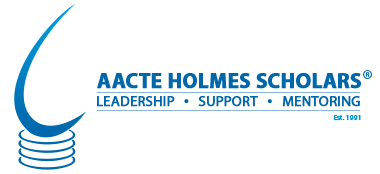 The American Association of Colleges for Teacher Education (AACTE) Holmes program supports students who self-identify as racially and ethnically diverse and are pursuing graduate degrees in education at AACTE member institutions. Founded in 1991 for doctoral students, the Holmes Program now provides mentorship, peer support, and professional development opportunities at three levels:
The AACTE Holmes Scholars Program supports doctoral and post-doctoral students.
The AACTE Holmes Master's Program supports master's students at current Holmes institutions.
Benefits for Students
Membership in a national network of peers with access to dedicated online social networks.
Mentoring opportunities by Holmes Program alumni currently in academia and other leadership positions.
Opportunities to present research at the AACTE Annual Meeting.
Dedicated mentoring programs at the AACTE Annual Meeting.
Annual Holmes Summer Policy Institute in Washington, DC, including participation in AACTE's Day on the Hill and networking events associated with the AACTE State Leaders Institute.
Annual Holmes Dissertation Retreat and Research Symposium hosted by a Holmes Program institution.
Leadership and professional development opportunities at the national level, such as participation in conference presentations and policy/advocacy training.
For more information on the national Holmes Program visit Holmes Program.
If you are interested or have further questions on becoming a University of Portland Holmes Scholar, partnering with the Holmes Program, or learning more about the Holmes Program, reach out to Dr. Benjamin Gallegos, UP Holmes Program coordinator at gallegob@up.edu.