Cell / Smart Phone Options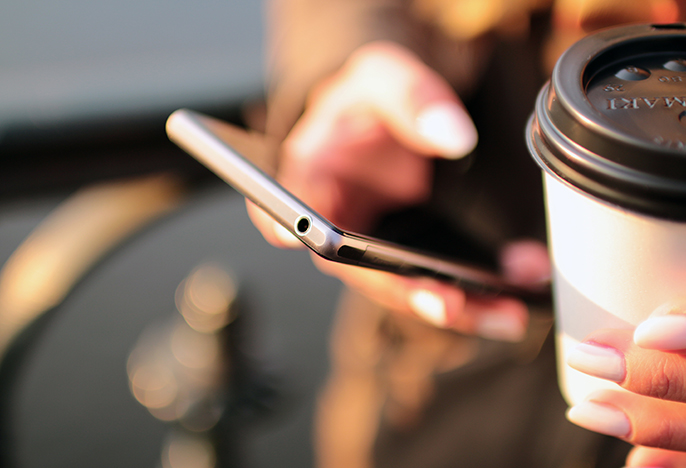 Website: Verizon Wireless
Mission: "Verizon helps you manage and create the digital experience that's just right for your family with tools like Usage Controls, Family Locator, and Content Filters"
Overview

Verizon has by far the most comprehensive menu of parental controls. Their usage controls and content filters put the parent in complete control of when and how their child's phone is used, even syncing the filters with their custom services like V CAST Music & Video.
The usage controls parents to set limits for the volume of both minutes and messages during a billing cycle, as well as restrict the times the phone can be used. Full blocking services are also available. Verizon offers age-appropriate filters for multimedia content, with options for 7+, 13+ and 17+ age groups. Usage controls are $4.99 per month per line, while the content filters are free.
Verizon also offers Chaperone, a highly sophisticated tracking and monitoring service. Chaperone costs $9.99 for monthly access and requires a compatible phone.

Parental Control Center

Offers tutorials
Cell Phones Controls (Wireless Content Filters)

Parents decide what content children can access through their Verizon Wireless devices
Parents can allow children to access content through Mobile Web 2.0 text messaging campaigns, V CAST Music, and V CAST Video with confidence that the content will be age-appropriate
Only Verizon Wireless offers free age-based content filters, which are easy for parents to change as child matures:

C7+: Content recommended for ages 7 and older; Includes content similar to TV-G, G-rated movies and no explicit rated songs
T13+: Content recommended for ages 13 and older; Similar to TV-PG/TV-14, PG 13 rated movies and no explicit rated songs
YA17+: Content recommended for ages 17 and older; May include content similar to TV-MA, R-rated movies and no explicit rated song

Usage Controls

Easily controllable from the "My Verizon" section of the Verizon Wireless Website
Usage Allowance: Enables parents to set limits for voice minutes and messages that can be used during a billing cycle
Time Restrictions: Allows parents to limit and control cell phone use during a certain time of day or day of week
Blocked Numbers: Allows parents to restrict calls and messages with phone numbers that they designate
Trusted Numbers: Calls and messages are allowed for Trusted Numbers regardless of any other usage controls or restrictions
Cost: Parents can add this feature to their plan for $4.99 each month for each line on the account

Internet Security Controls

Verizon Family Protection Parental Controls: Free parental control software that is offered as part of parents' Verizon Internet service. Gives parents the tools to block access to certain websites and lets parents choose who can use the Internet and when
Verizon Internet Security Suite: Protects parents' computer, personal information, and their children from a wide selection of online threats - 24/7 - with automated updates to help shield children and families from the latest dangers
Website: AT&T
Mission: "AT&T is the nation's leading broadband provider and a premier wireless company, with a long- standing commitment to protecting consumers of all ages online and safeguarding their Internet experience. Not only do we offer services that help consumers stay safe, but also we create educational opportunities for children, parents, older Americans and small businesses to stay safe online-broadband and wireless. To increase consumer awareness, AT&T offers a full library of supportive Internet safety and security tips, and interactive safety games."
Overview

AT&T's main parental control product is AT&T Smart Limits for Wireless™, allowing parents to set limits for the number of text and instant messages; the dollar amount of downloadable purchases (ringtones, etc.); the amount, if any, of web browsing; the times of day the phone can be used; who can call or be called (blocking); and the type of content that be accessed
With the usage controls, the child receives a warning notification as pre-agreed limits are approached. Once a limit is reached, that particular service will be suspended until the next billing cycle. One drawback with Smart Limits is that you can't restrict the overall number of minutes, just the volume of calls.
AT&T provides internet safety educational opportunities for all ages

Offers special presentations for older Americans on cyber safety, wireless and small business and written articles with helpful tips
Provides a free cyber safety program for older adults, Safe Surfing, which is offered in communities across the country
AT&T partnered with iKeepSafe and DARE to make presentations on broadband and wireless about online safety to community groups and parents
Hosts speakers at town hall events across the country to educate the importance of online safety
Exploring possibilities to provide parent and consumer-focused educational seminars using advanced technology
Launched an education program with iKeepSafe and DARE for children in grades 1-5 across the country on wireless and broadband online safety, including cyber bullying
Cell Phone Controls

AT&T Smart Controls

Variety of cell phone options available for parents to manage their child's cell phone usage
Block harassing calls & texts: Block unwanted calls and texts by specifying up to '30' blocked numbers plus block calls to 411 - Cost: $4.99 per month
Limit text/IM messages: Set monthly limit for text and instant messages - Cost: $4.99 per month
Set Time Restrictions: Set time of day restrictions for phone use - Cost: $4.99 per month
Filter content: Restrict access to content inappropriate for younger viewers - Cost: Free
Limit Data Usage: Set monthly limits for web browsing/data usage - Cost: $4.99 per month

Internet Controls

Offers a comprehensive parental control package allowing parents to control what children can do and view online
Customizable profiles for each family member and settings for appropriate limits of online usage
Ability to block access to specific services such as email, messenger, chat groups, music and message boards
Allows children to request permission to visit unauthorized websites and lets parents approve access
Parents are able to view their child's online activities including mail and Internet surfing history with report cards
Ability to manage account settings from any web-connected computer
Manages settings with a master account that can activate parental controls on up to 10 sub accounts
Provides an online timer limits the amount of time users can spend online
Cost: Free with an att.net account
Website: Sprint Wireless
Mission: "My Sprint account controls put you in command. Give wireless freedom to those you love while keeping them safe and avoiding surprising monthly bills. And get peace of mind when it comes to wireless safety - at no additional cost."
Overview

Sprint's parental controls consist of selective blocking features for incoming calls, text messages and content purchases are managed though a user's My Sprint account. Parents are also able to restrict incoming and outgoing calls and prohibit the use of the camera through programming the phone itself. Internet access can be managed online or on the phone.
Sprint Family Locator allows parents to track the whereabouts of a child's location through GPS systems. The service includes notifications on specific days and at precise times, and the ability to send text messages from your phone or via the web. Sprint Family Locator costs $5 per month per family, which covers up to 4 locatable phones.

My Sprint Account Controls

Cell Phone Controls

Block Texts: Parents can choose between several options: Block all inbound AND outbound text messages; Block only inbound OR outbound texts; Block OR allow only specific numbers/domains, etc.
Block Digital Media Downloads: Blocks a device user from purchasing applications, music, games, ringers, screen savers, etc. through Digital Lounge
Block Data: Limits the device user's ability to use anything that requires data, such as email, Web, video, etc.
Block Voice: Via sprint.com, account owners can block outbound calling, or block only specific numbers from both inbound AND outbound calls (To block all inbound and outbound calls, subscribers must contact Care)
Block Picture Mail: Blocks all inbound and outbound picture mail
Permissions: Parents can edit permissions for a device user to set data, voice, picture mail and text controls for their own device
One Touch: Parents can turn all controls "on" or "off" with one touch (Voice "off" is limited to "block outbound" only; phone will still receive inbound calls)

Internet Controls

Restrict Wireless Web access: Allows parents to access only family-friendly sites as established by Sprint
Website: T-Mobile
Mission: "Family Options is about what matters to your family. Things like keeping your kids safe in the mobile world. And making sure you get exactly the phones and plan you need without tanking the family budget. Ultimately, the most important thing your wireless provider can provide your family is real options."
Overview

T-Mobile's "family-friendly" features consist of a series of all-or-nothing blocking options and Web Guard, an optional add-on feature that blocks access to certain web sites for safer browsing. All these features are managed from a subscriber's My T-Mobile account.

Family Options - Safety

Cell Phone Controls

FamilyWhere™: Parents can find their family members fast using their mobile phone locations

Locate any mobile phone – GPS or extra software required
View locations online or on your mobile device
Schedule automatic checks and get notification by text or email

Message blocking: Parents are able to protect their kids from unwanted messages and downloadable content, with Message Blocking, a free service for T-Mobile customers

Parents can block incoming and outgoing text messages (SMS), picture messages (MMS), Instant Messages (IM), and e-mail
 Blocking incoming and outgoing Instant Messages and e-mail applies to phones which use text messaging to send/receive these messages
Cost: Free

Internet Controls

Web Guard: A free feature parents can activate to restrict mature web content while on the T-Mobile network. Choose the access level that suits their child best – child, teen, or young adult